Hi. I'm Blaine
Senior Product Design Manager
LATEST CONCEPT WORK
PopJam Year In Review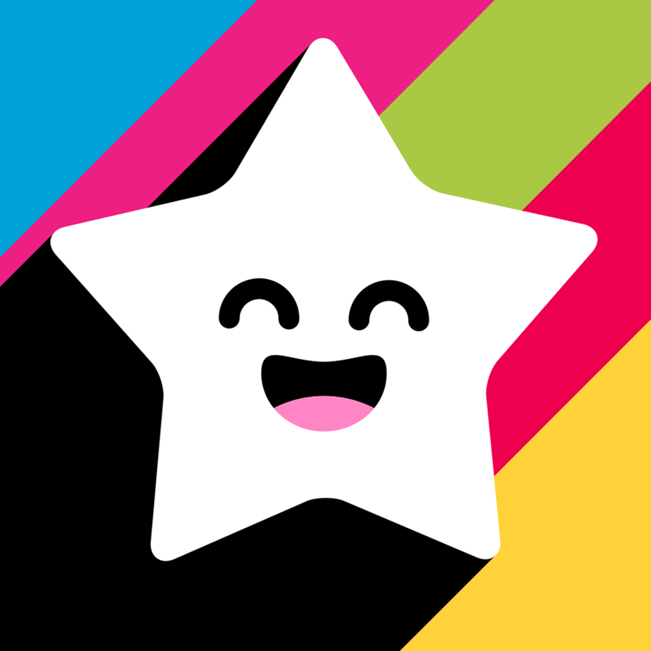 With my focus being more on managing the success of PopJam, I don't often get the chance to get my hands dirty with design or development. Understandably I relish the opportunity to actually create something myself and there is no better time than at hack days. Read all about how I go about planning and executing a successful project in just a day.
LEGO CONCEPT WORK
LEGO Navigation
A prototype introducing the LEGO clutch power and brand DNA into the user interface of lego.com. The goal was for it to be functional and delightful for childern and adults.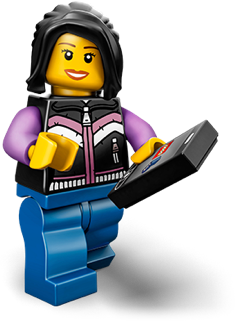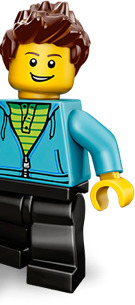 LEGO PRODUCT
Bits and Bricks
Bits and Bricks is an interactive coding experience featuring awesome little LEGO robots called Bits. It was a creative collabration between LEGO and UK agency Complete Control. As product manager I was responsible for agency selection, cross team alignment, UX and design direction, vision, KPIs and delivery. To date the game has been played over 1 million times and won Best Digital Design at the Sparkies. It is part of the London Curriculum and Hour of Code initiatives.
LATEST WRITINGS
10 Tips For Designing Great Digital Products For Kids
Kids are arguably the trickiest of audiences for product designers, we have no reference point except trawling our memories for what we were like at that age. I've been designing experiences for kids of all ages for over a decade and found there is surprisingly little information available online about designing for this audience. So I've decided to consolidate my 10 years of experience into this article should you need some pointers about creating digital experiences for the under 16s...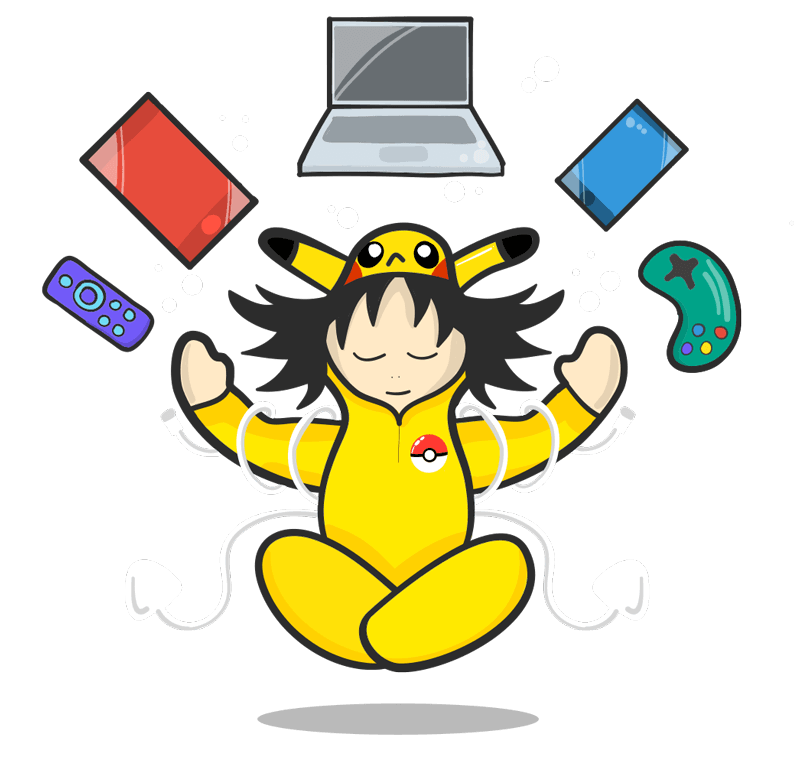 LEGO CASE STUDY
Faster development with LEAN UX
How we managed to create a new experience called LEGO Bricksteam in a fraction of the time using best practises from Lean UX.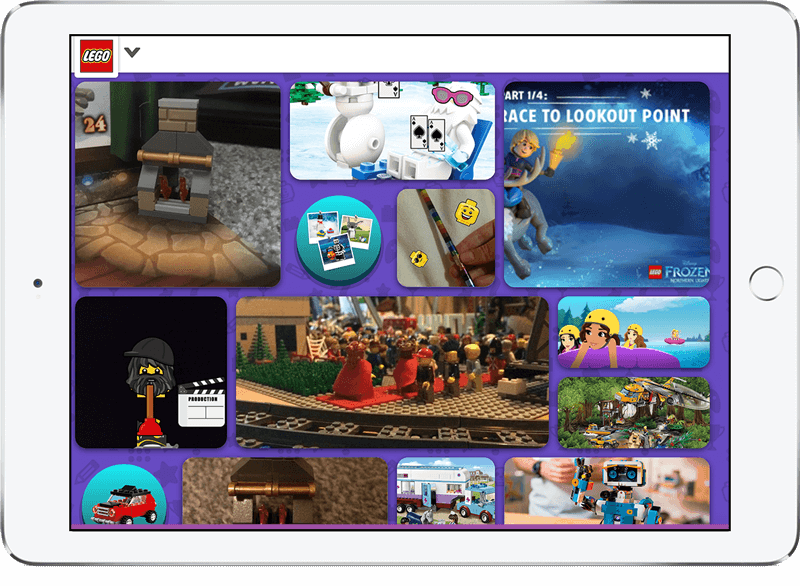 PAST PROJECT
Disney Junior Redesign
My last project at Disney was porting and redesigning the new Disney Junior website. The full delivery included Confluence style guides, image packs, high fidelity mockups for user testing and CMS implementation support.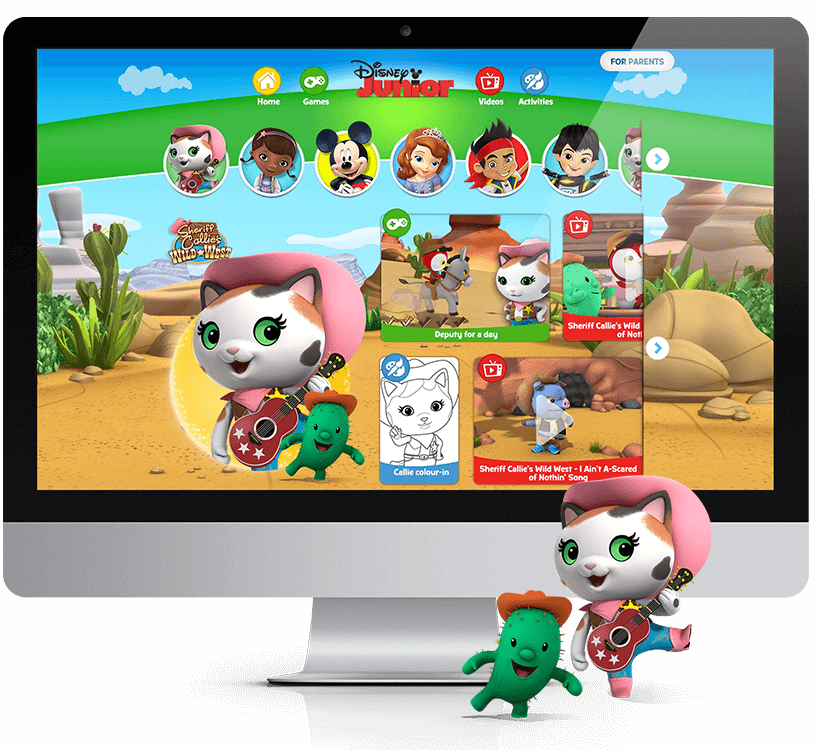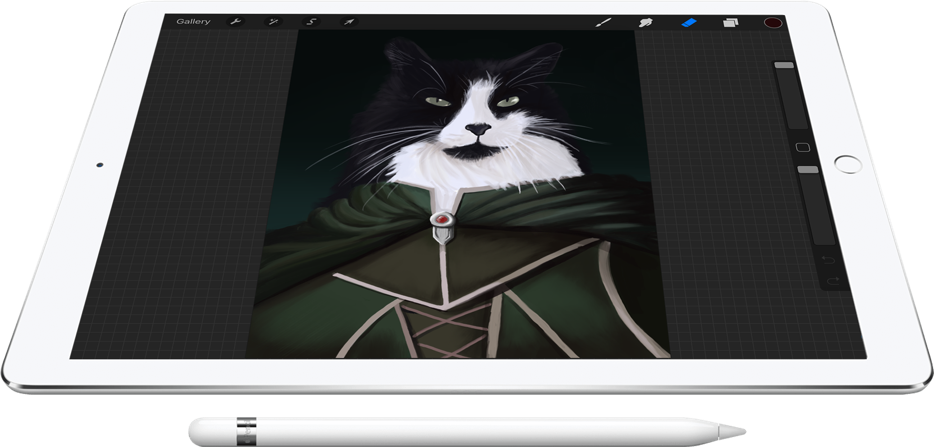 iPad Pro laptop replacement?
Apple claim the new iPad Pro is a suitable desktop replacement, what about for design? I took some of the drawings apps for a spin to see if this really could replace my laptop for product design.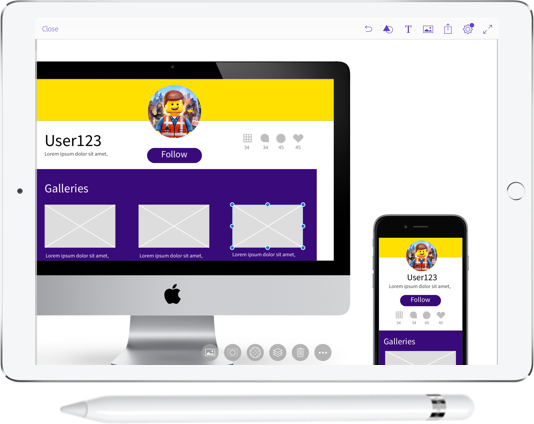 Adobe Comp
Adobe Comp is awesome for rapid wireframing, I did a number of these profile page mockups on a long haul flight to Boston. The predictive shape correction means you can create most shapes without needing a stable environment.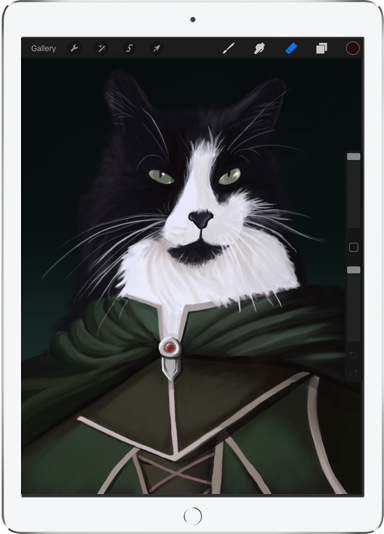 Procreate
Procreate is amazing for digital painting. Its simple yet functional GUI takes minutes to master with all the features you would expect from a high end desktop app. Baron Von Hendrixson took around 4 to 5 hours to complete.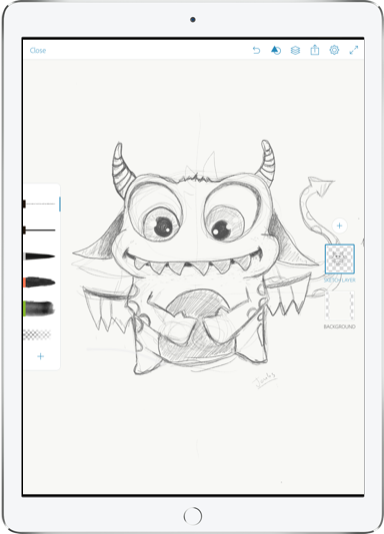 Adobe Sketch
I tried a few sketching apps including Apple Notes but settled on Adobe Sketch as it was the closest to the real thing. The fact that I cannot tell if it was drawn on paper or iPad say it all.
Games Design
I have been very fortunate to have worked with some amazing people making awesome games over the years. I started off my career making flash games and then slowly moved towards managing the overall UX and design for some big brands like LEGO, Star Wars, Disney Princess and Disney Channel.
Star Wars Arcade
The BAFTA nominated Star Wars Arcade was one of my favourite projects to work on. The experience consisted of a main arcade hub where you could earn credits to customise your rooms, we then created multiple HTML5 games as mini arcade games you could launch from the hub. As design lead my role was to work closely with our external agency driving for consistent UI, Visual and UX design across all games in the arcade.
Evermoor High
Take part in quizzes, hunt for hidden items and complete quests to unlock the mysteries of Evermoor High. I particularly love the atmoshpere and music in this isometric adventure game which really pushed the boundies of HTML5. As design lead my role was to work closely with our external agency driving for consistent UX, design and UI.
Disney Projects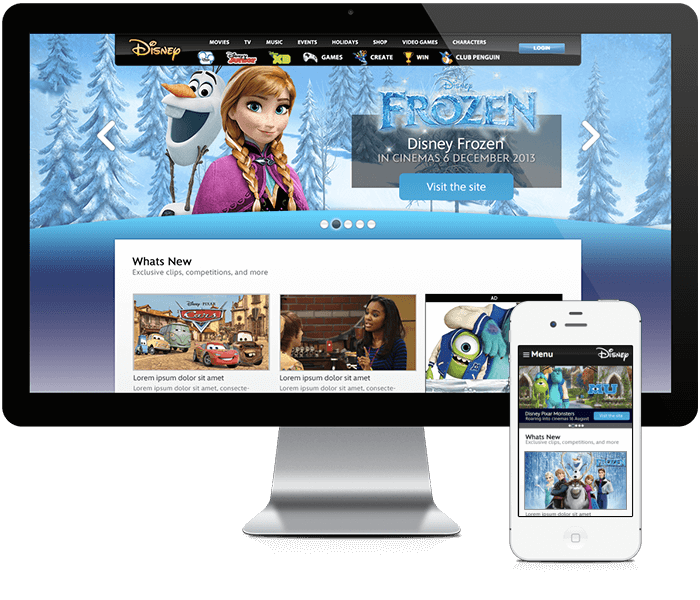 Interim Disney.co.uk homepage
An interim mobile responsive homepage was required to take advantage of the iOS 6 update, this added Disney to Safari's mobile bookmarks increasing mobile traffic substantially. I lead the UX and design whilst overseeing all front-end and back-end deliverables from our agencies.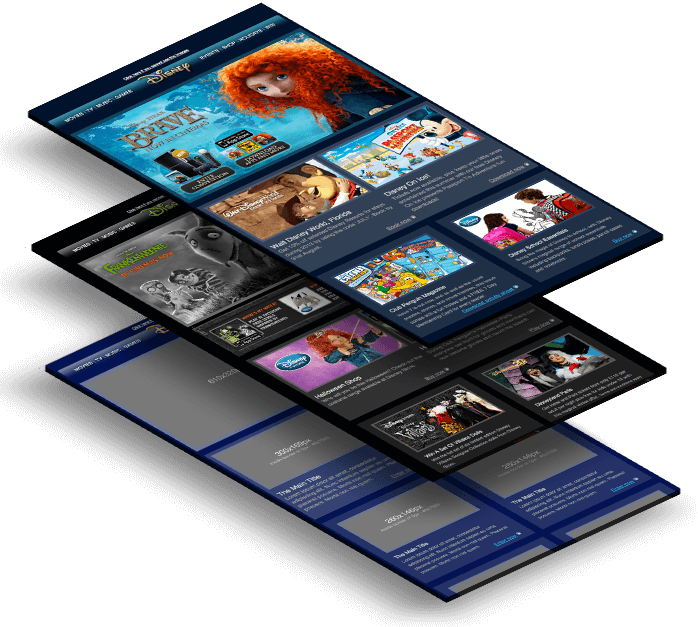 Disney UK newsletter
The official Disney.co.uk newsletter was redesigned and templated to allow for faster development and deployment. This cut down the whole process by 10 hours and allowed for more testing and usability refinement.
The newsletter template was shared with other local teams and rolled out in EMEA.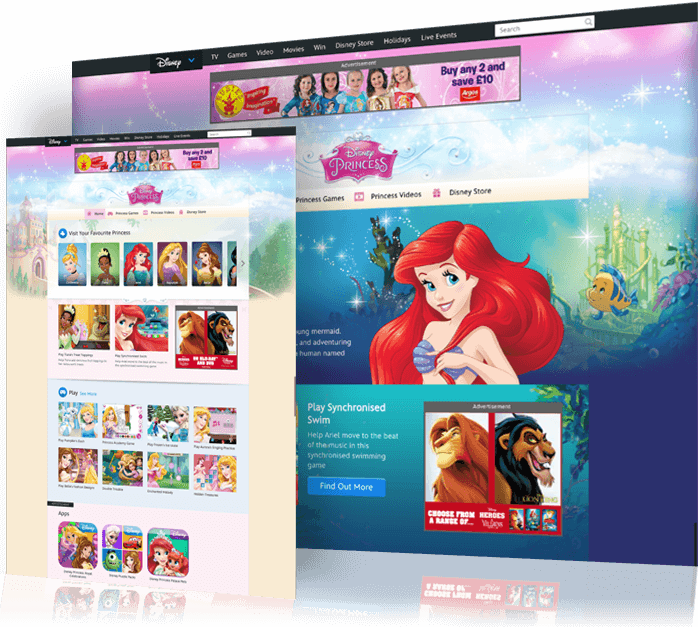 Disney Princess
I led the redesign and UX for the Princess website on the new Disney digital global platform. Our key focus was creating a character driven and immersive experience. The UK was the lead market and then the website was rolled out to EMEA.
The new website saw an increase in natural search rankings and an increase in dwell time.
Past Projects:
A showcase of other digital projects spanning over a decade. All work developed and designed by me unless stipulated.